Two Wheels Expert,

When founded years ago ProSuperGo was only a little company with few products to trade. As the time goes by the will and determination of the founders and employees has begun to pay back. We have become one of the leading companies in the trading of bicycles, motorcycles and fitness products.

ProSuperGo is an expert in the field of bicycles, motorcycles and fitness equipment, accessories and spare parts. ProSuperGo is always searching for all the latest material and information in order to offer you the hottest new products. Owing to the strategical connections we have with vendors and our purchasing volume, you will always find the best prices and best values on the latest cycling, motorcycling and fitness products.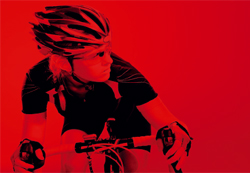 By the experience we acquired through working with industry-leading clients throughout the years, we understand the importance of prompt, accurate and reliable service. As ProSuperGo we offer you the best solutions directed specifically to your problems and thus, we help you to improve your business.

As ProSuperGo, we are proud of for the relationship we have developed with our clients over years. We have a deep sense of responsibility for our clients and also for our suppliers, who believe that we provide a fast, accurate and honest service. Our clients are guaranteed that ProSuperGo is not only a partner but also a part of their company trying to do its best.

Wherever you are in the world, let us be your partner and let us find you the best priced products you are looking for.

Best Regards
ProSuper Go Team